{"actions":[{"path":"\/private_files\/lf30_k985zjll","s_ev":"seek","seg":"0,241"}],"loop":1}
Programmable drones? Why not?
Why not explore the world of programmable drones? We are all familiar with the fun of flying drones, but did you know that some of them can be programmed? Ryze Technology believes that play and learning go hand in hand, and they have created their first product, Tello, with this in mind. Tello is an easy-to-use drone powered by a DJI flight control system and an Intel processor, combining cutting-edge technology with entertainment. And the best part? Like many other robots, you can program this flying mini-computer using Python, JavaScript or Node-RED.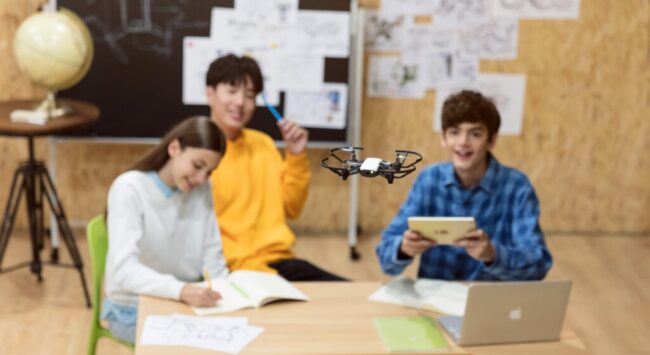 Programming Tello offers a unique and interactive way to teach students Mathematics (Geometry and Trigonometry) and Physics. Instead of simply staring at formulas on a whiteboard, students can learn faster by watching the drone fly. We also incorporate Computer Vision into the curriculum, allowing students to program drones to recognise and understand shapes (such as people, body parts, faces, and obstacles), motion (gestures), colours, and ArUco markers.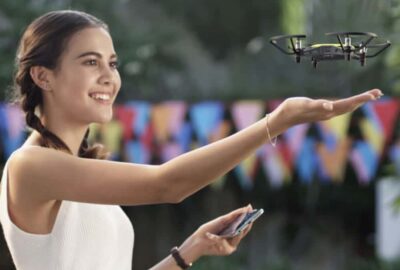 The most thrilling aspect of the course is implementing real-life applications. Students can program robots and drones to work together and solve complex challenges through various scenarios that demand innovation, adaptability, and teamwork. For example, they can work as part of a multidisciplinary team in a simulated Crisis Management Center to tackle floods and bushfires. They can also learn Project Management by simulating missions such as Mars exploration or supply delivery in remote areas. Another application is the war room strategy game, which requires students to plan and launch complex campaigns.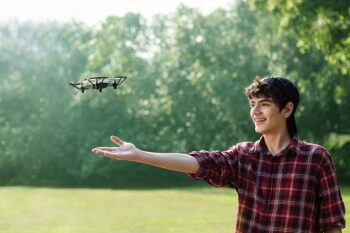 Programming drones prepares students for a wide range of future careers. Drones are becoming increasingly important in industries such as the film industry, electricity, urban planning, oil and gas, aerial surveying, real estate, architecture-engineering-construction (AEC), natural resource management, agriculture, public safety (law enforcement, firefighting, rescue) and more. By learning to program drones, students can gain valuable skills that will take them far in their careers. Check the above links to see where can knowledge take you!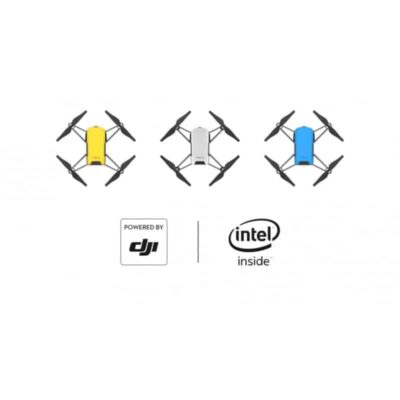 Conquering the Future, Charting Unseen Seas!
Join us today!